Custom Photography that Showcases You and Your Brand.






"Elisa is incredibly professional, organized, friendly, and so easy to work with. She made everything so fun! She had great ideas for poses and guided me throughout the photo shoot. I highly recommend working with Elisa! As a digital marketer, I hear entrepreneurs and blogger talk about a saturated market. Regardless of the niche, the online space can feel saturated with everyone saying the same thing. Doing the same thing. To stand out, it comes down to originality. Having original photos, instead of stock photos, for websites, blogs posts, and social media content is so important! Elisa captures the best shots and totally takes personal branding to the next level!" 

- Eve S., Founder of NotABondGirl.com

"I wholeheartedly recommend Elisa Park Photography! Elisa is a well-organized, talented photographer. Prior to our photo shoot, Elisa and I met to outline a plan to make the shoot successful. She helped me understand how to clearly reveal my branding message. On the day of the photo shoot, Elisa led with professionalism, flexibility and patience. Hiring Elisa Park Photography was a smart business decision and great fun!"

- Donna Moore Interiors



Gallery
Click/tap to view larger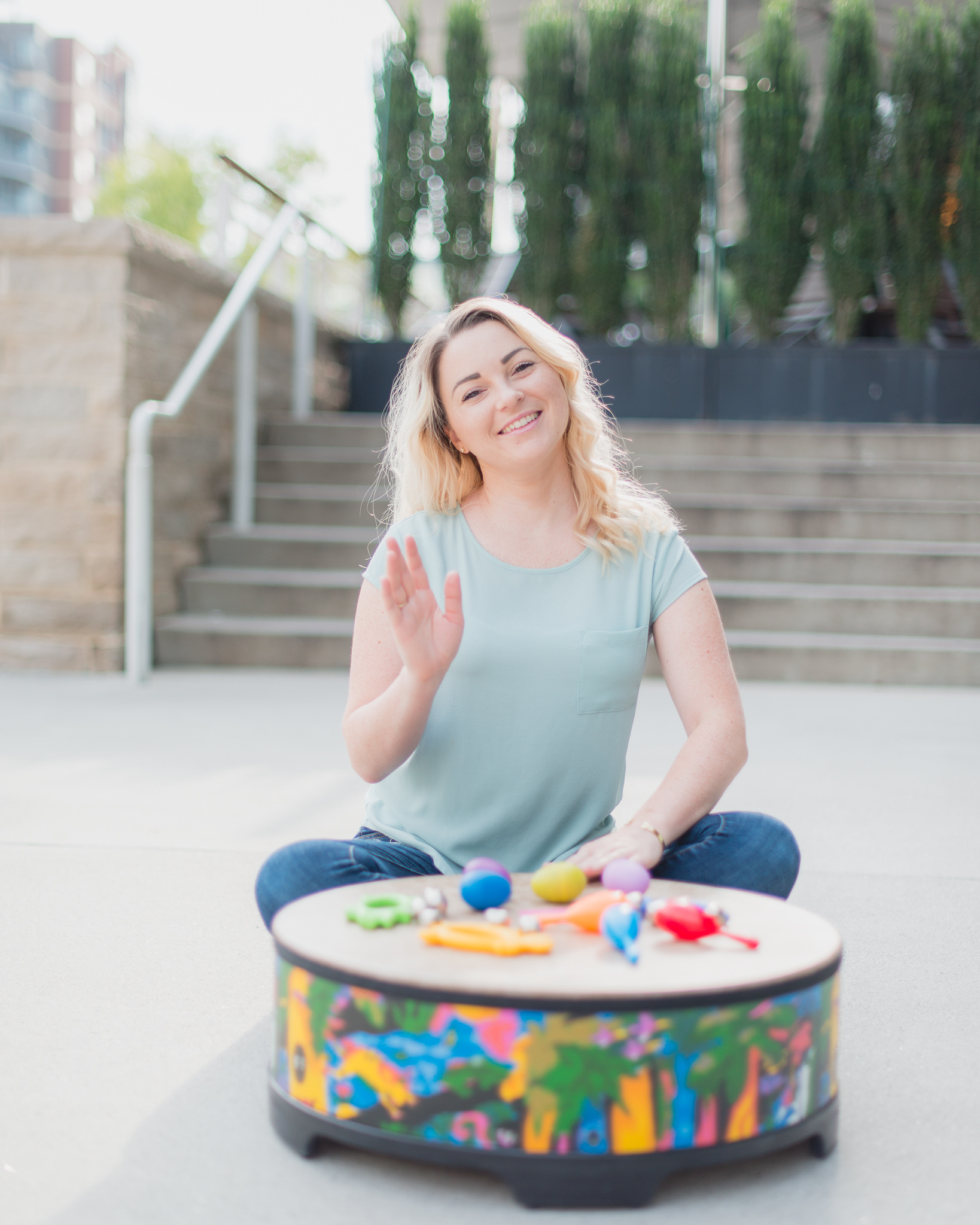 EMBRACE CONFIDENCE, PERSONAL STYLE & AUTHENTICITY
My StorySession showcases YOU, the most important asset of your business.
Your Personal Story is the Essence of Your Authentic Brand.

Authenticity is the key and visual storytelling is powerful. 
"Your personal brand is a promise to your clients… a promise of quality, consistency, competency, and reliability."
 – Jason Hartman
Nowadays everyone has some kind of online presence. The Internet is the go-to place to find out more about a product, a service or a business. And believe it or not, when it comes down to making a decision, people are more likely to do business with people they can see, like or trust.
Ultimately, it is not just about pricing nor the quality of the products and services but the connections and relations . 
"If people like you they will listen to you, but if they trust you, they'll do business with you."
-Zig Ziglar
But how do you effectively and consistently show for it? 
The answer is simple - start building a stronger brand and strengthening your online presence with high-quality, story-filled and impactful images!!
First impression matters! You want to highlight the best part of you and what you do.
Make meaningful and positive connection with your audience right then and there when they visit your website and your social media accounts.
"Social media is changing the way we communicate and the way we are perceived, both positively and negatively. Every time you post a photo, or update your status, you are contributing to your own digital footprint and personal brand." 


-Amy Jo Martin



WHO & WHY Personal Brand Photography?
For all entrepreneurs, influencers and business owners out there! 
With a custom personal brand photo session....
YOU get to define YOUR BRAND

YOU get to differentiate YOUR BRAND with the unique stories about YOU in pictures.

YOU get to attract your ideal clients and increase your conversion rate.

YOU get to have a stream of high-quality and cohesive images ready for social media.
YOU save valuable time and hassle of uploading/editing/resizing the images yourself. 
"On average 64% of entrepreneurs are spending 6 hours per week creating social media content and 37% spend 11 hours or more!"
Ok, let's say you only spend about 30 min everyday getting your photos taken and posted on social media.

That is 3.5 hrs every week, 14 hrs every month and 42 hrs every three months!

What if you can get 3 months worth of images in merely 4 hrs??!!! 
Imagine the amount of time you save and what you can do alternatively. 

You can use the images on your website, your social media profiles, your email marketing, your email signature, press releases OR any other marketing materials. So many possibilities!
AND don't forget! You can repurpose the images over and over again!


But I'm not good in front of the camera...

When people inquire about my personal branding service, many people commented that they are not comfortable in front of the camera and they are not photogenic.

Here's the thing. People are not looking for the perfect images of you looking all put together and pretty on social media. 

On your professional website, ok, maybe you need a few glamorous and solid shots to represent your brand. We can definitely take care of that but it shouldn't end there.
But while you are on social media, they want to be able to relate to you as a person. Are you funny, kind or insightful? Do you have an inspirational story that encourages others. Are you anxious? Do you struggle with your own fears? How do you overcome them?

People want to feel belonged. Your goal should be bringing together a community - Your vibe attracts your tribe!

That is where lifestyle imagery shines! It focuses on capturing the stories. And that is the approach I take with my clients!! I ask them simply to do what they do best and I will take care of the photographing the best side of them!
Pricing
All packages are story-based and include: (Starting at $950 USD)
One-on-one planning session, face-to-face or video chat

Online gallery access for viewing & downloading your images

Quality retouching 

Unlimited social media cropping and resizing, as long as you specify what you need during our planning session 

Commercial Usage Licenses that allow you to edit the images any way you want

5-day turnaround
Additional images in batches of 10 are available for purchase
---
Yearly StorySession Subscription Available: 
Subscribe to book a StorySession of your choice once every three months.
Monthly Payment Plans available. 
***
I am only accepting a limited number of yearly subscription clients every year to make sure I can devote to provide them the support and quality they are looking for.
***
Serving Northern Virginia, Maryland and DC
***
Schedule a free consultation TODAY for StorySession packaging options and pricing or request a custom quote!
---
Product Photography : starting at $350

Contact me to get a custom quote.
It can include both individual as well as group product shots.
***Special add-on discount applies when booking a StorySession.
Do you need some fresh images for your awesome products? I am happy to support your business by providing product photography. Ship your items to me and I will shoot, edit and deliver images back to you.
---
All About Headshot : starting at $150

Simple Headshot Session; One look; About 20 min long ; 3 Images; Commercial Usage License   $150

Star Headshot Session; Three look; About 45 min long ; 6 Images; Commercial Usage License   $250

Additional images are available for purchase
Do you need updated headshot photos for your business accounts? I am happy to support your business by providing simple headshot session. This can be either at an indoor or outdoor location we agree on.
Watch Jamie Swanson, the Founder of the Modern Tog, interviews Sandra McLemore, a Travel Expert & TV Host, to learn more about how she grows her successful Luxury Travel business with personal brand photography.
About Me
Hi, I'm Elisa Park, a personal brand photographer and a storyteller.
I help business owners and entrepreneurs build and strengthen their personal brand and online presence by capturing images of who they are, what they do and the why.
I believe that behind every successful and growing business, there is at least one real person with unique and inspiring stories.
And these personal stories captured in images are the essence of defining an authentic brand.
However, as a small business owner myself, I understand what it is like to wear many hats everyday. 24 hours a day is just not enough.
You can earn money but never time.
I strive to help people gain time back by offering customized Branding StorySessions to create high quality and cohesive images for promoting their businesses online. 
Are you ready to book your StorySession? Let me be part of your team to help you grow your business. Just follow my simple and easy process:
Step 1: Contact Me!
Fill out an inquiry and let's schedule a consultation. 
Step 2: Let's Meet and Chat!
We will meet together to work through some ideas for your StorySession to make sure we are a good fit for each other. It can be either face-to-face or video chat. 
Step 3: Finalize!

We will finalize the contract signing, payment, planning and scheduling for your StorySession shoot!
Setup a Free Consultation
Let's chat! I can't wait to learn about you and your brand!